Hello, I am using Ardupilot SITL with Gazebo simulator.
After switching to GUIDED mode, and taking off, I am publishing attitude setpoints, namely thrust and body rate values to quad. I am using the following topic :
http://docs.ros.org/en/api/mavros_msgs/html/msg/AttitudeTarget.html
But the Quadcopter is simply not responding. I am not any facing error messages.
I am passing header message and correct typemask values.
The rostopic echo shows output as expected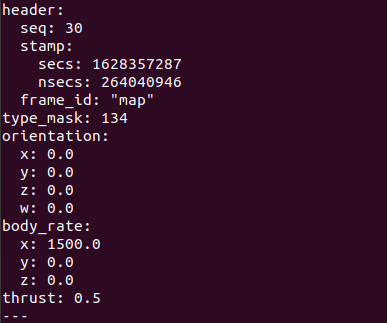 I am sucessfully able to pass position setpoints using /mavros/setpoint_position/local, but apparently quad is not responding to /setpoint_raw/attitude messages.
Grateful for any help.