Can someone help me out and explain what the difference is between the FFT graphs from MavExplorer and mavfft_isb?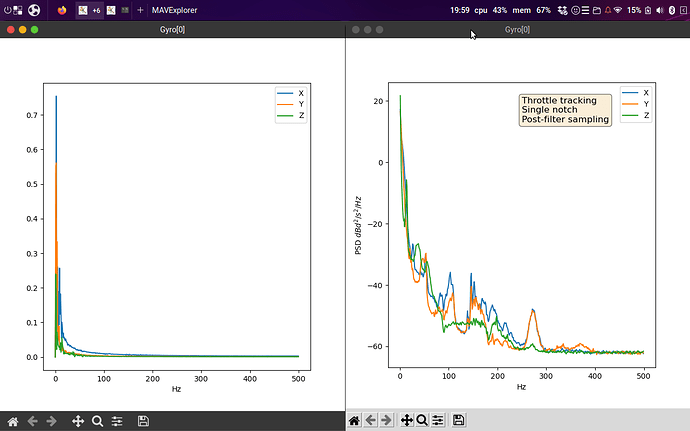 I'm sure it's obvious, but both graphs are from the same log file. The MavExplorer graph on the left makes me think the dynamic notch filter is done and dusted. The mavfft_isb graph on the right makes me think I need to add another harmonic, and maybe a static notch filter.
My question here isn't as much about tuning, as it is understanding why these two FFT graphs are so different when they are from the same source?