Hello,
I'm setting up a new flight controller Matek H743 slim on a quad,
and struggling to setup the optical flow sensor 3901-L0X,
I tested 2 of them, same results on a table bench.
Setup with Copter 4.2.2, performed the check as described in :
https://ardupilot.org/copter/docs/common-optical-flow-sensor-setup.html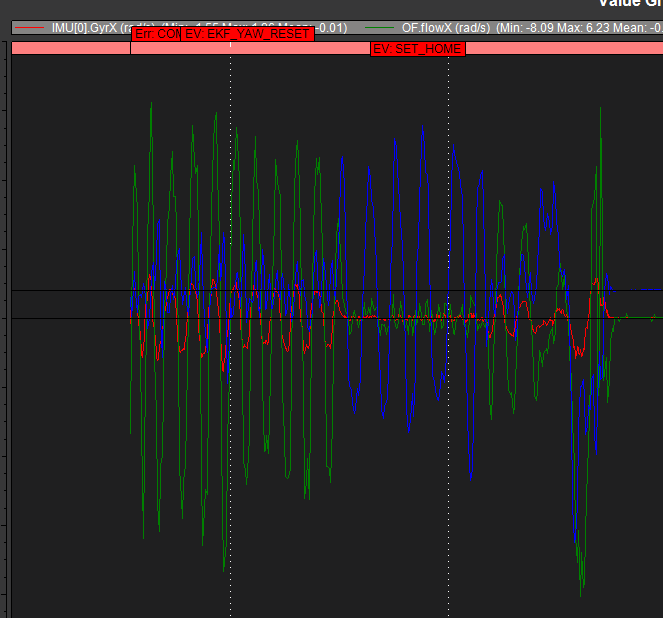 the graph of flowX/Y bodyX/Y with respect to IMU gyros are around 10 times higher
then I performed an "inflight" calibration holding the quad by hand at 2 meters from the floor
just to have a second group of data.
And this auto calibration confirmed around -800 in both FLOW_FXSCALER and FLOW_FYSCALER
I don't have the chance of fly the quad yet, but I would like to ask if anybody tested same FC+FLOW with no issue.
Thanks
Greets
Giorgio