Matek F765-WSE with CRSF
This is my first time setting up Ardupilot. Thanks for support !
Versions:
Copter V4.3.0 Official
TBS Tango II 6.19
TBS Reciver XF Nano Div. Ver. 6.19 / V 1.16
Parameter:
BRD_ALT_CONFIG = 1
SERIAL7_OPTIONS = 0
SERIAL7_PROTOCOL = 23
I followed the description "Mandatory Hardware Configuration" / "First Time Setup.
Section "Radio Control Calibartion" describes the green bars. They should showing the receiving inputs.
On my systems no bars appear. There are no Signals from the Transmitter.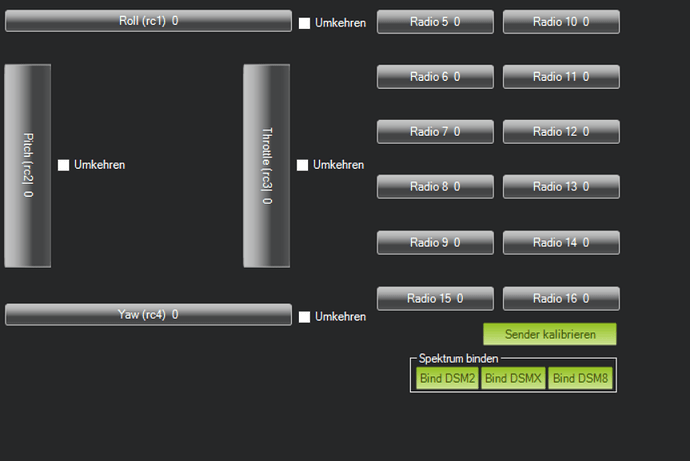 The reciver should bee connectet with the F765 - because on the TBS Tango Crossfire Menu the ArduCopter V4.3.0 is visible ! Changes are possible on the FC ! So CSRF is working,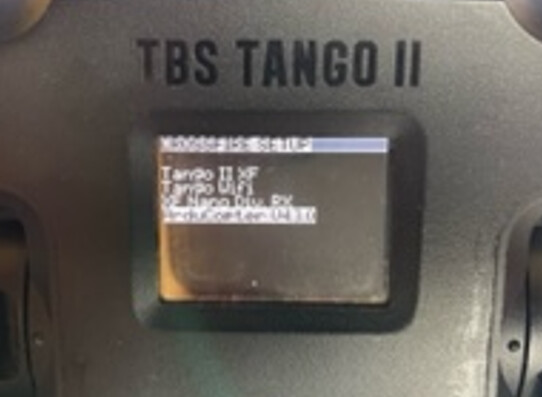 what do I need to do ? Thank you !