Hi everyone,
today I wanted to do my first Loiter flight with my drone.
I increased the throttle slowly after 50% and it started going up then I quickly brought the throttle to a minimum but the drone kept going up to prevent it from going out of range I disarmed it and it plummeted to the ground.
I have set a geofence with a maximum altitude of 10m and from the logs it seems that it when over 15m.
Can anyone help?
I really appreciate any help you can provide.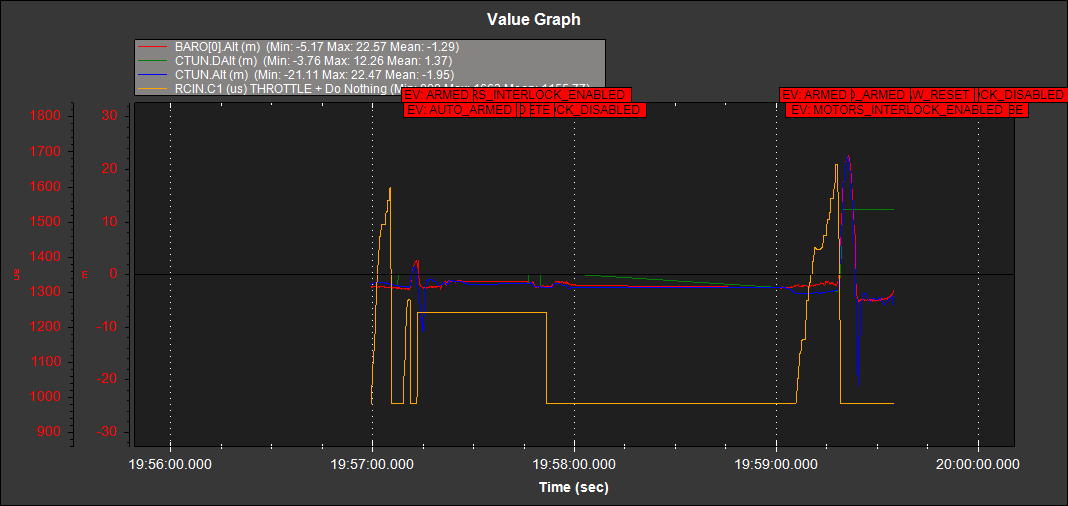 https://drive.google.com/file/d/19satbWv1GqyVjvu0ii1VRK7DoNWJXVZC/view?usp=sharing