Dear all,
While I test GPS glitch, I notice that a drone goes back to a wrong position caused by the GPS glitch.
I am not sure whether this issue is a known problem. Anyway, just in case, I would like to share this issue.
You could reproduce the issue as following steps:
./Tools/autotest/sim_vehicle.py -v ArduCopter --console -w
arm and takeoff in Loiter mode
param set SIM_GPS_GLITCH_Y 0.001
param set SIM_GPS_GLITCH_X 0.001
Increasing altitude by 120 meters
param set SIM_GPS_GLITCH_X 0.000
param set SIM_GPS_GLITCH_Y 0.000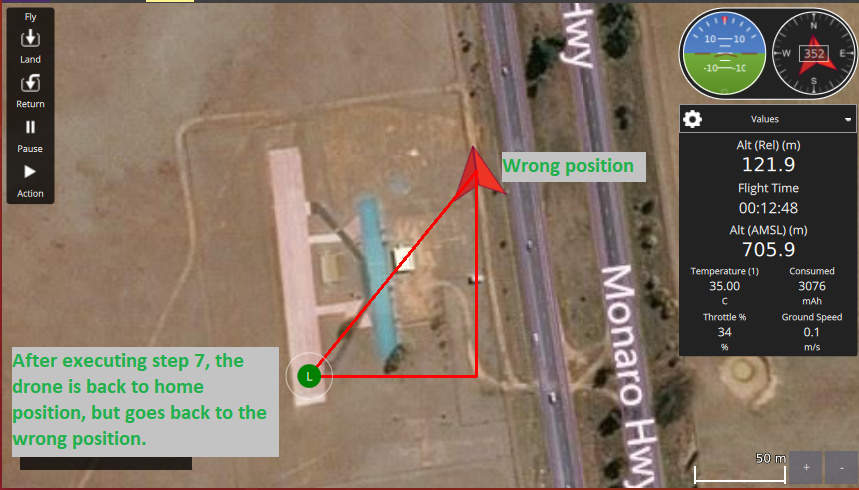 Here, expected behavior is that the drone keeps staying in the home position after cleaning the GPS glitch (i.e., after step 6 and 7). However, the drone goes back to the wrong position after the step 7.
Thanks!