I'm using high-voltage LiPo batteries - each cell is charged to 4.35V.
So per the wiki I set MOT_BAT_VOLT_MAX for my 4S pack to 17.4. (4.35 x 4)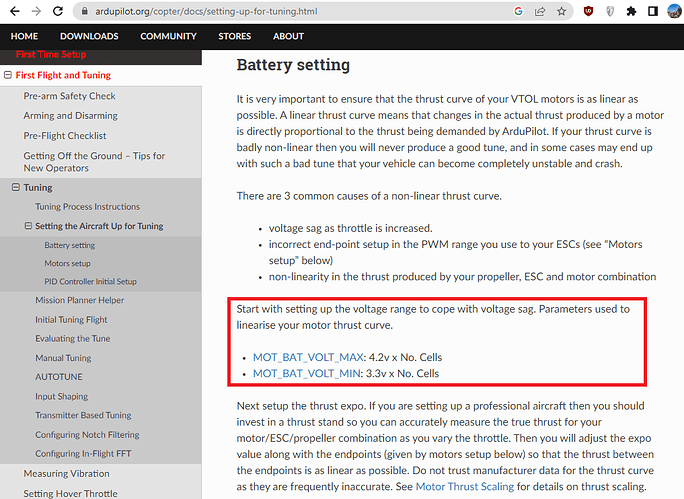 It occurs to me that the flight controller never really sees 17.4 volts - as soon as the copter is armed and the props start spinning, the voltage immediately drops.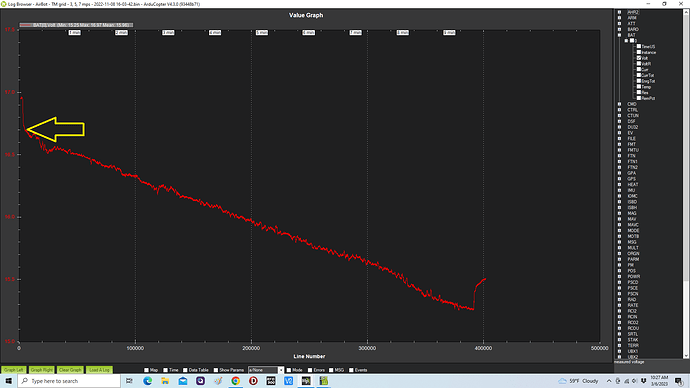 I'm wondering if the firmware takes this drop into account - or if it might be helpful to set MOT_BAT_VOLT_MAX to the voltage value after the initial voltage drop when arming.