In my limited experience with tuning my copters, a well behaved copter doesn't necessarily show good results on the graphs. For example - this is a graph from a copter that seems to fly well: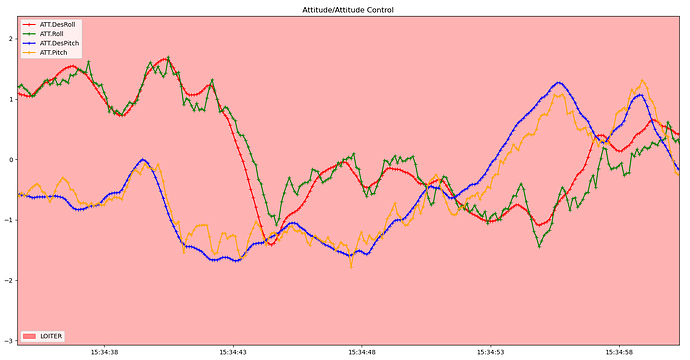 I'm going to attempt transmitter based tuning to make improvements. I'd like to see the "desired" and "actual" lines more congruent.
And I'm expecting there maybe be oscillations in motor command (RCOU) that I won't be able to detect visually. I read a comment from @Leonardthall on a thread about tuning that illustrated this issue. (a thread from about a year ago regarding autotune)
Perhaps the only feedback in flight is the visual (and aural) indications of performance. But I expect the process will go faster if it can be determined dynamically in flight.