Hello everyone, MP 1.3.75, Cube Orange, Quadcopter Tarrot xs690, GPS Here3
After a hard landing, the GPS to be determined by the HUD: No GPS. A new calibration of the compass starts on the internal compass only. Here 3 is connect to CAN1.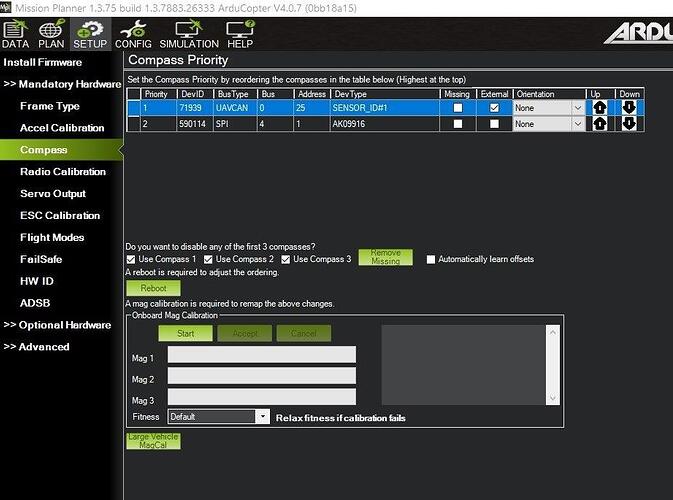 UAVCAN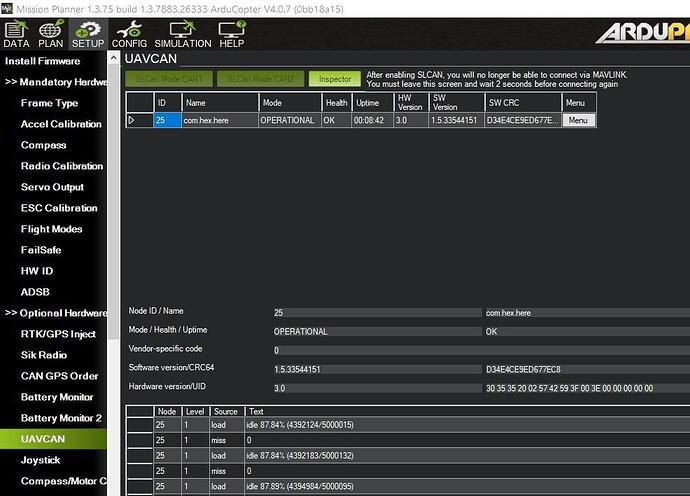 HW ID

Please tell me what could be the problem?