Hi guys.
We are trying to manual tune a big quad (28 inches prop). Here is the link to a folder to access a couple of logs from auto mission:
0 kg payload / 12m/s
4 kg payload / 10m/s
https://drive.google.com/drive/folders/1QZty3XFE1OoxkyF03blVQnZGoCWvMrrz?usp=sharing
So far I think we have a pretty decent P terms in all the loop control: actual angles follows pretty closely target angles, action is quick, and there is no overshoot (am I right, no?). However, I would like to remove these tiny oscillation highlighted below.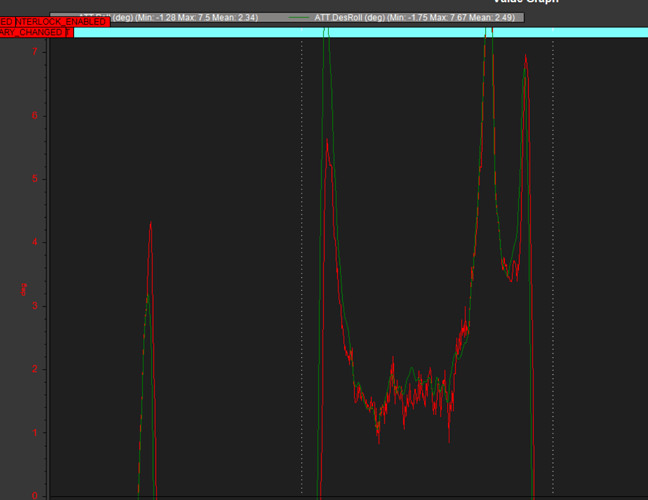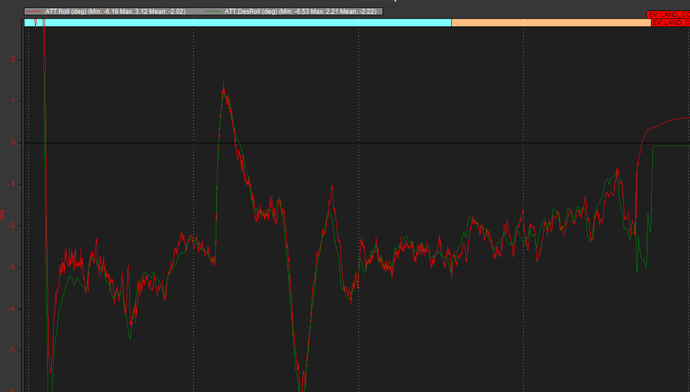 First of all, what is the root cause of it? First thought it is maybe cause by gyro noise, but we have already settled a Dynamic Notch filter, and most of the noise caused by the motors is already removed. Second thought it is maybe caused by an improper D Term, however as I said, overshoot is pretty much already controlled…
So guys, what would you advise me to try? Modifying filters? Increasing or Reducing D Terms? I am looking forward to hear your advises.
Thanks,
JM
PS: Is there any place in the wiki doc where it is explained how to diagnose tune issues from the logs?