I've been setting up a SIYI A8 following the instructions in the wiki:
https://ardupilot.org/copter/docs/common-siyi-zr10-gimbal.html#common-siyi-zr10-gimbal
Everything is going pretty well.
I'm using a HereLink, and I'm only implementing the control wheel for manual control of pitch. Works great.
Full autopilot control of the gimbal seems to work well. I've tested it on my workbench by using the "point camera here" function in Mission Planner. The autopilot correctly directs to gimbal to point to that point in space. (3D - latitude, longitude and altitude)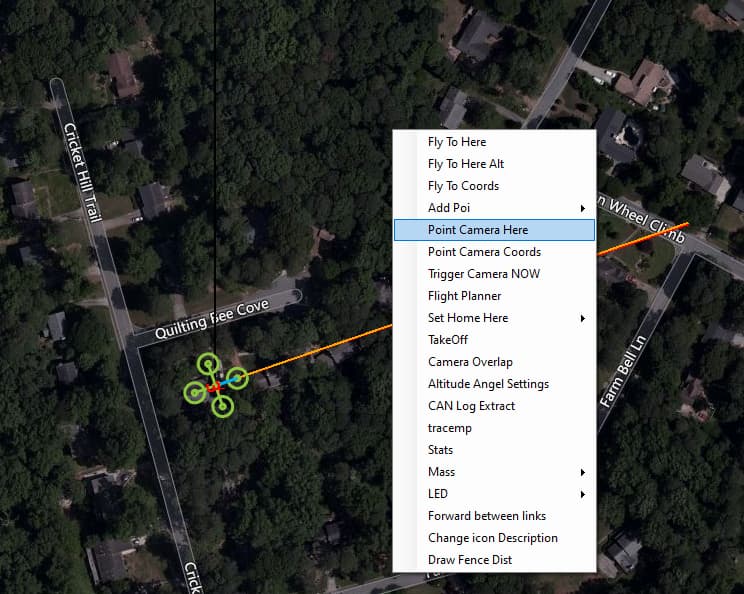 The problem is that after doing a "point camera here" command, the control wheel no longer functions. In fact, moving the drone around the workbench, the gimbal continues to pitch and roll to the "point camera here" point in space. I don't know how to make it stop pointing.
I'm guessing that to regain manual control of the pitch, roll and yaw - the "point camera here" function must be discontinued somehow. I don't know how to do this.
Suggestions and guidance would be appreciated.