I've now got my TRex 500 flying the way I want it, with Arducopter 4.2.1. As a newbie to Arducopter in helis, I played safe and placed the GPS/compass unit quite a distance from anything else, as you can see in the photo: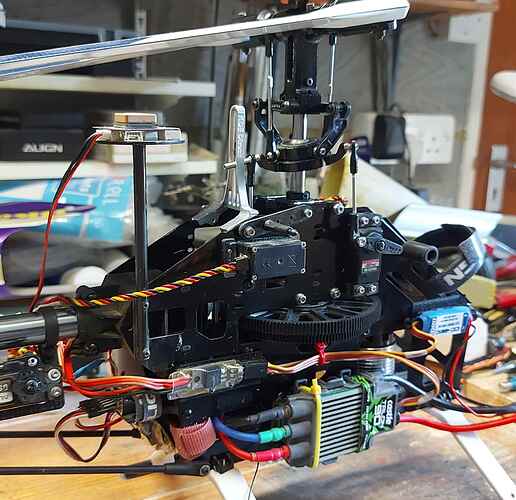 In the future I want to use the same system in a TRex 500 with scale fuselage, so need to bring the GPS/compass closer to the frame. Apart from trial-and-error, are there any rules and/or suggestions regarding its positioning?
E.g. is the ESC a bigger source of interference than the motor?

Do the servos or the moving mechanical parts create much interference?

Would positioning the GPS/compass off the front of the battery tray (requiring longer leads to the FC) be a problem?