Hi,
I'm testing a hexacopter and experienced some strange behaviors of the drone in loiter mode. Sometimes, the drone altitude did not follow the throttle command. As you can see in the photo, at first, the drone hover normally when I put the throttle stick at 1500. But suddenly, it raised the altitude even when I lowered the throttle stick less than 1400, then decrease the altitude when the throttle value was higher than 1600.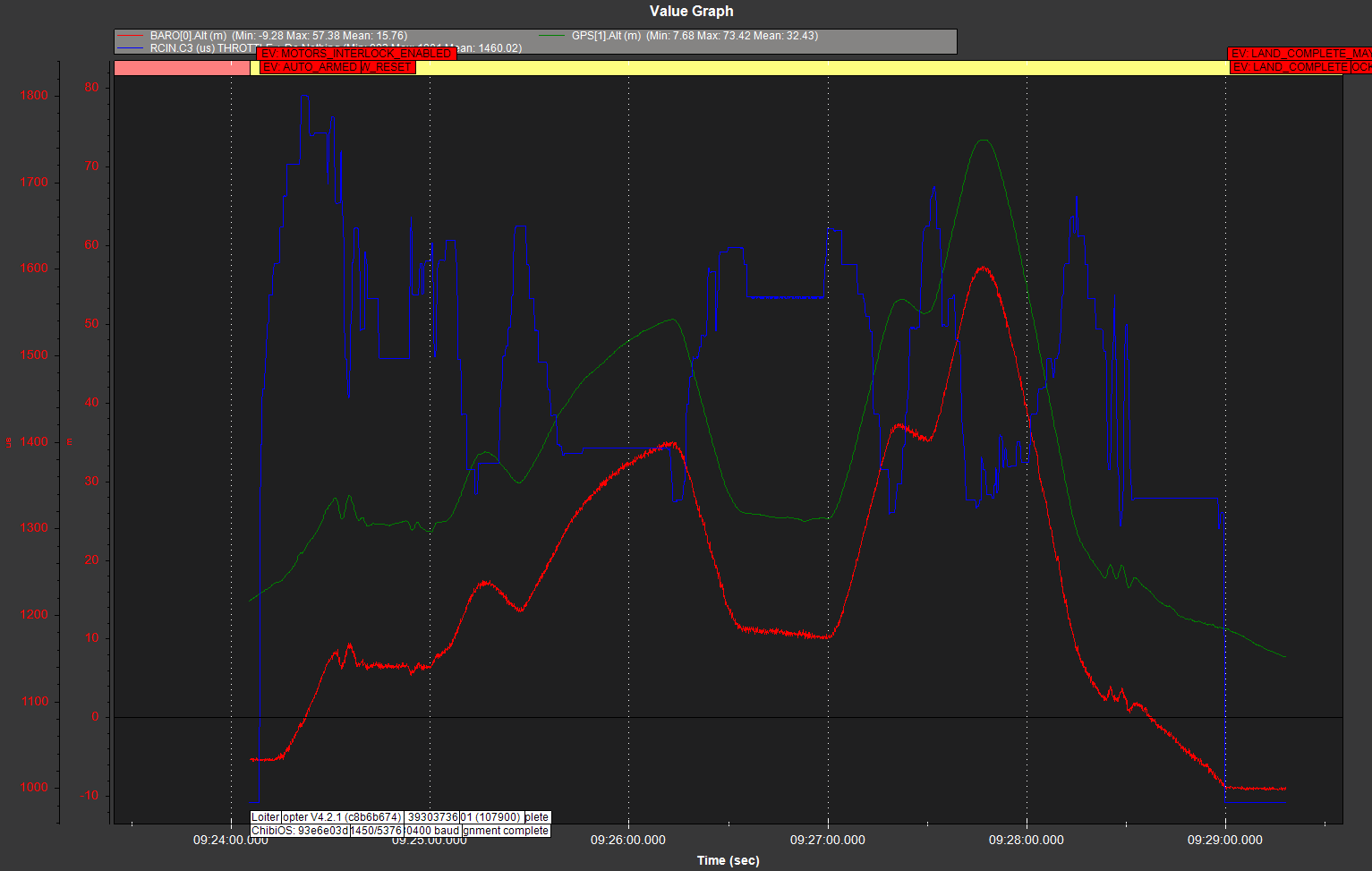 Here is the log:
https://drive.google.com/file/d/1LBCBNKtze63Y2ifyxD6UURluDQP6Ol4G/view?usp=sharing
Could anyone have any ideal about these behaviors? Please give me some advice
Thank in advance!