I had a thread about switching from an omnibus w/ MPU6000 to Kakute Mini with ICM20689. Vibes were MUCH higher w/ the kakute. I learned this IMU is a lot more sensitive to the vibrations in my copter, and have fixed the issues. That copter is working well now.
Now even with relatively low vibes, I still get tens of thousands of clips with fast sampling on. With fast sample off, the vibes look about the same, but no clipping.
Here's a graph: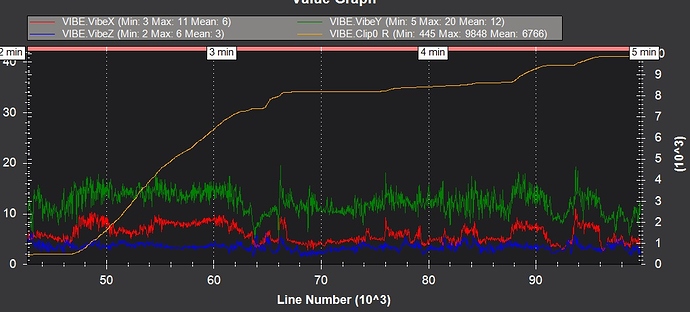 Andy was helping me figure out the problems and did a little test w/ his Kakute Mini, and just blipping the throttle a few times caused thousands of clips on his.: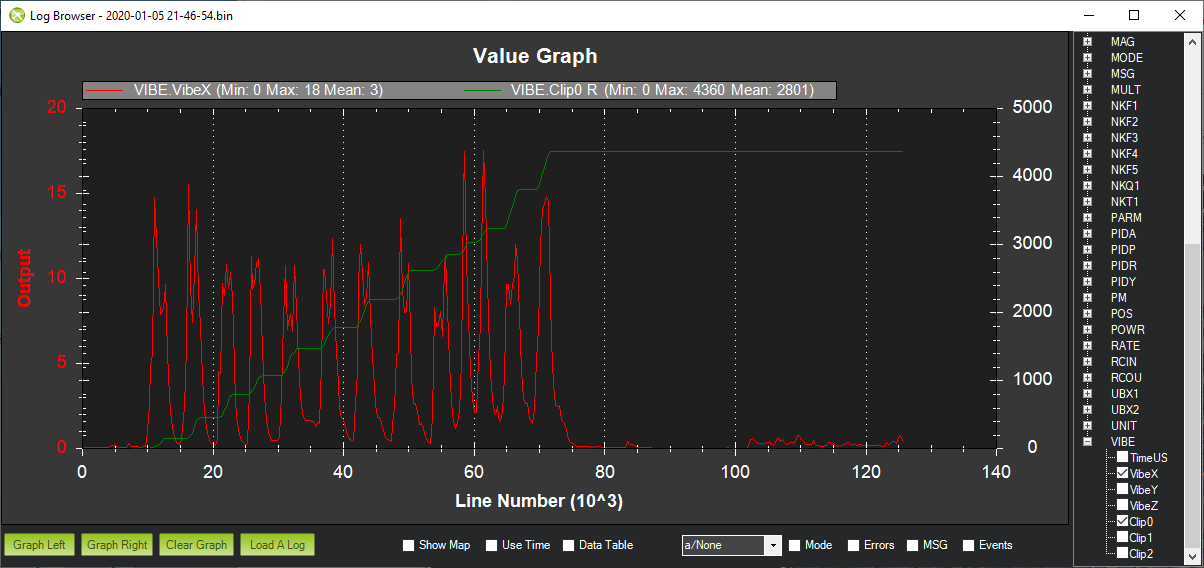 I wanted to mention this outside of my long kakute thread, just in case it is an issue.
Are other people seeing clipping w/ this IMU?
Is it safe to ignore all those clips?