Hello,
I believe this to be a very simple and noob problem, but I can't find a solution to it. Basically, at take-off, when increasing the throttle of my quadcopter (with CubePilot Orange), it does not lift off, but strongly tilts falling backwards. No matter how hard or slow I increase the throttle after arming it.
We followed the instructions in the wiki about ESC calibration etc.
I attach photos and video of the quadcopter trying to take off, at around second 10 you can see it lifting backwards. It is not shown in this video, but when I try to increase the throttle stronger (even immediately after arming) the copter strongly flips completely on the back side.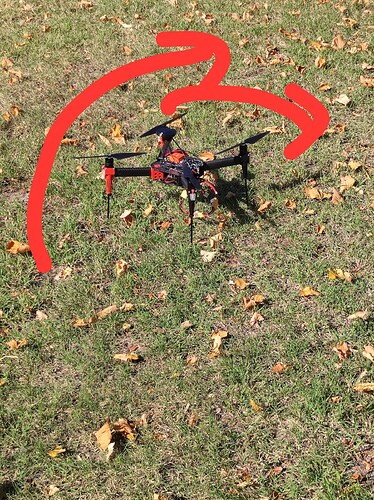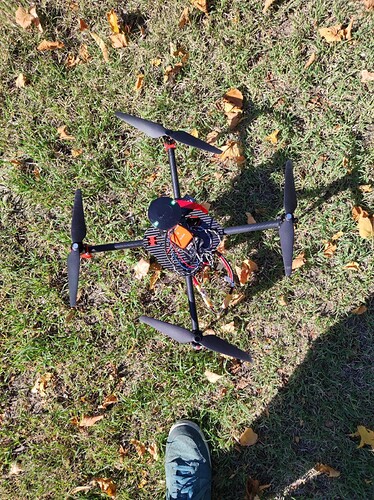 Thanks in advance for your help!