From last week, I had a test-flight using the "GPS for Yaw" feature of ArduCopter 4.1.3 Stable with dual f9p gps (from holybro with firmware upgrade and antennas installed with 34cm distance.).
But it doesn't seem to work.
When i change the flight mode from AltHold to Loiter, the drone starts moving somewhere and hovering is not possible.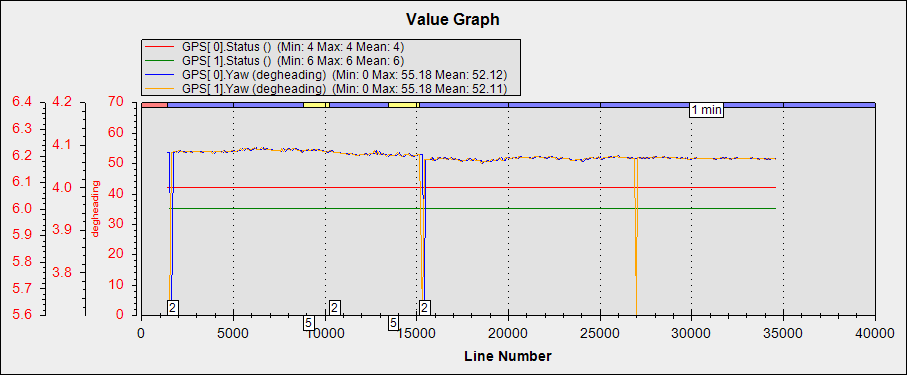 When using Compass (m8n with ist8310), the current angle of the drone direction on the log was around 144 degrees, but the angle using f9p Gps for yaw is around 52 degrees. Could this be the beginning of something wrong?
I think my parameters are set well, but I don't know where the problem is.
Waiting for a suggestion, thanks.
f9p_dual_gps_for_yaw.zip (814.9 KB)