hello, I dont think you have a parameter problem. The following print of your log shows that your right motor run at lower pwm in hover and it might be an indication that the right motor produce more thrust. I think this is not a good idea to use your TX rudder trim to correct the thrust difference.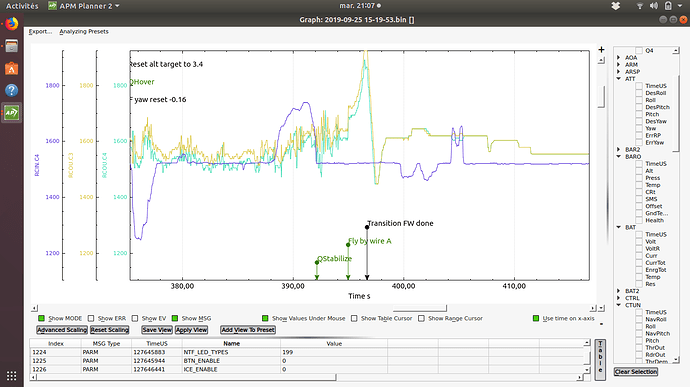 If your aircraft make a spiral due to differential thrust, this is also because the vertical stabilizer is too small and too close to the CG. Try to increase the surface.
Where is the CG ? It should be at least at 20% of the mean aerodynamic cord. 15% would be safer and more stable.
Keep us updated and good luck.