I am very new to this whole hobby so pls be patient with me. I was given a Octocopter with 570kv motors, 13x6.5 props, APM 2.6, Ublox GPS. The previous owner built it and maiden it. Flew very badly. Gave it to me. Since then I have lifted the compass and GPS module off the main platform. Completed 4 flights so far. In Stabilise mode it flies very well, very little inputs to keep her in the hover. At times it seems that it is in the loiter mode. The second that I select Loiter or RTL mode the craft drifts off to the left or right rapidly. Once during the last flight I selected loiter mode and it held for about 30 secs then drifted off again. I recovered took it further out then activated RTL. It went though the sequence perfectly landing in front of me and shut down. Re armed and took off. Tried Loiter and RTL again and everything went south again.
I have been trying to make head or tails of the .log and .bin files but it is going right over my head.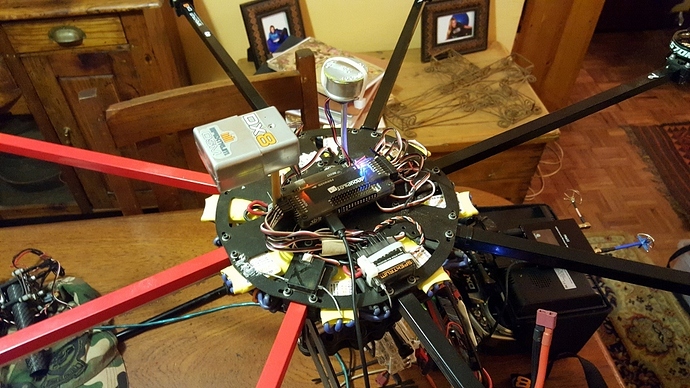 Please could someone be so kind as to point me in the right direction.
Thank you