Hi there,
I am trying to perform a Flight Plan for a delivery operation where the delivery is supposed to be contactless, and the climb again an return the way back to the home position.
Is this flight plan correct?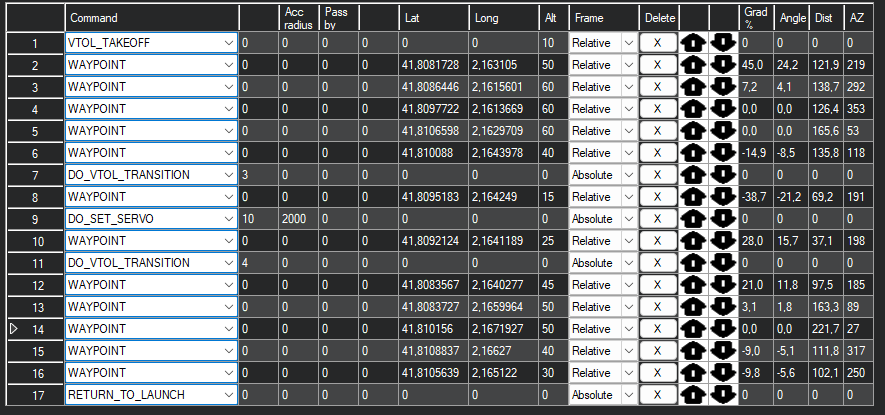 In the simulation, when passing the WP 8, sometimes the RPAS remains at that location without moving, and does not deliver.
Does anyone know a generalized flight plan to make this kind of deliveries operations?
Thank you.