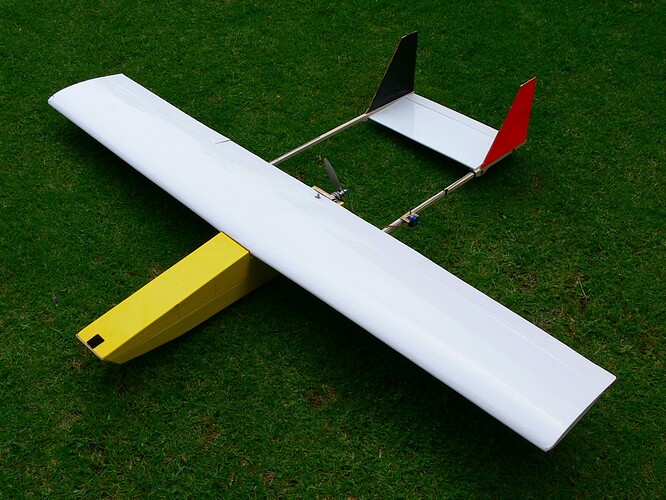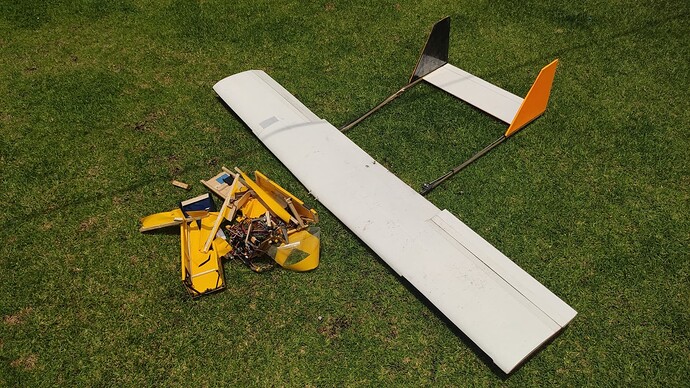 Had a strange crash today with a very well flown plane, she's had at least 200 hours flight time since 2015 with no problems and now suddenly it crashes.
Was flying around in Training mode teaching a student and started getting errors: velocity variance, compass variance and pos horiz variance. Also got "EKF IMU0 yaw aligned to GPS velocity" message.
It pitched down and I switched to FBW-A mode but no response, it kept pitching down so I switched to Auto while holding full up on the elevator but she continued to dive and T-boned a fence.
Right at the end of the BIN log the ATT.DesPitch goes to +15° but pitch is -20° with RC.OUT at 1478 (which is elevator up) but it didn't pull out of the dive. Post crash, the elevator servo is working fine and linkages 100%.
Any idea as to the cause would be greatly appreciated.
BIN and TLOG below:
TLOG: Dropbox - 2021-12-09 08-28-43.tlog - Simplify your life
BIN: Dropbox - 00000110.BIN - Simplify your life