Hi,
After updating MP 1.3.70 to 1.3.73 I am really like the performance improvements and the new features.

It seems that MP reads the Sik radio setting of the maximum frequency not proper anymore.
First screen shot with 1.3.70. Here everything is as expected.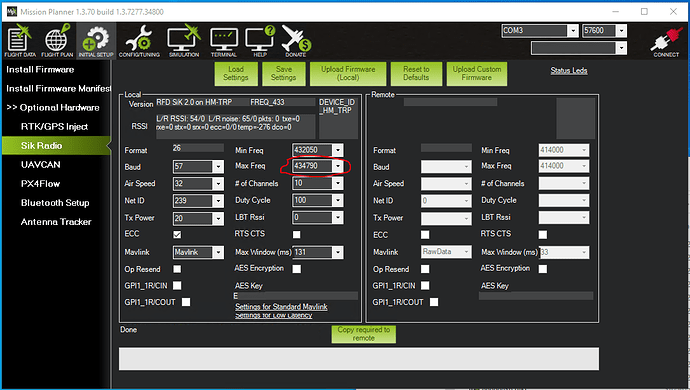 Second screen shot running 1.3.73.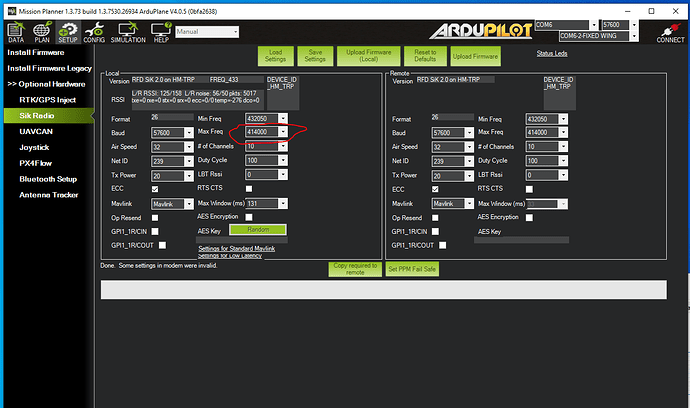 I have used the same (Holybro) radio for both screenshots on 1.3.70 and 1.3.73.
If I made something stupid please let me know.
Kind regards, Sascha
PS: Keep going the good work!!!