Hi,
I'm wondering if I can get some assistance diagnosing a QuadPlane crash yesterday morning. I've done several hovers and everything worked flawlessly with the forward transition. I was blown away with how seamless everything went! The problem came about two minutes later as I was getting ready to transition back to hover and land. This was in FBWA mode as I was circling back to get on a steady flight path. My Bixler QuadPlane took a nose dive and slammed into the ground. I've been researching and looking at my bin log for the past day and the only thing I can come up with is that there was a compass issue. This was right at the start of the crash: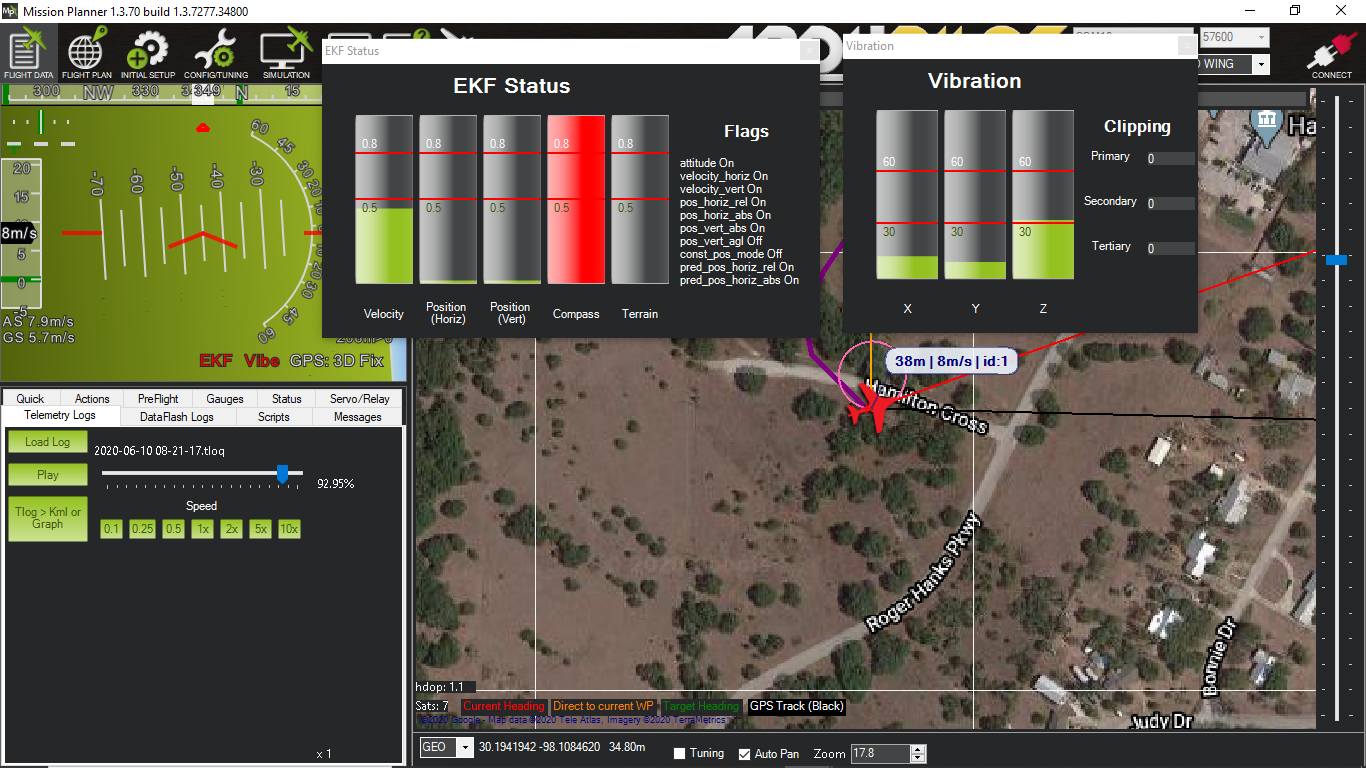 and here is a grab a minute or so before where everything appears to look fine: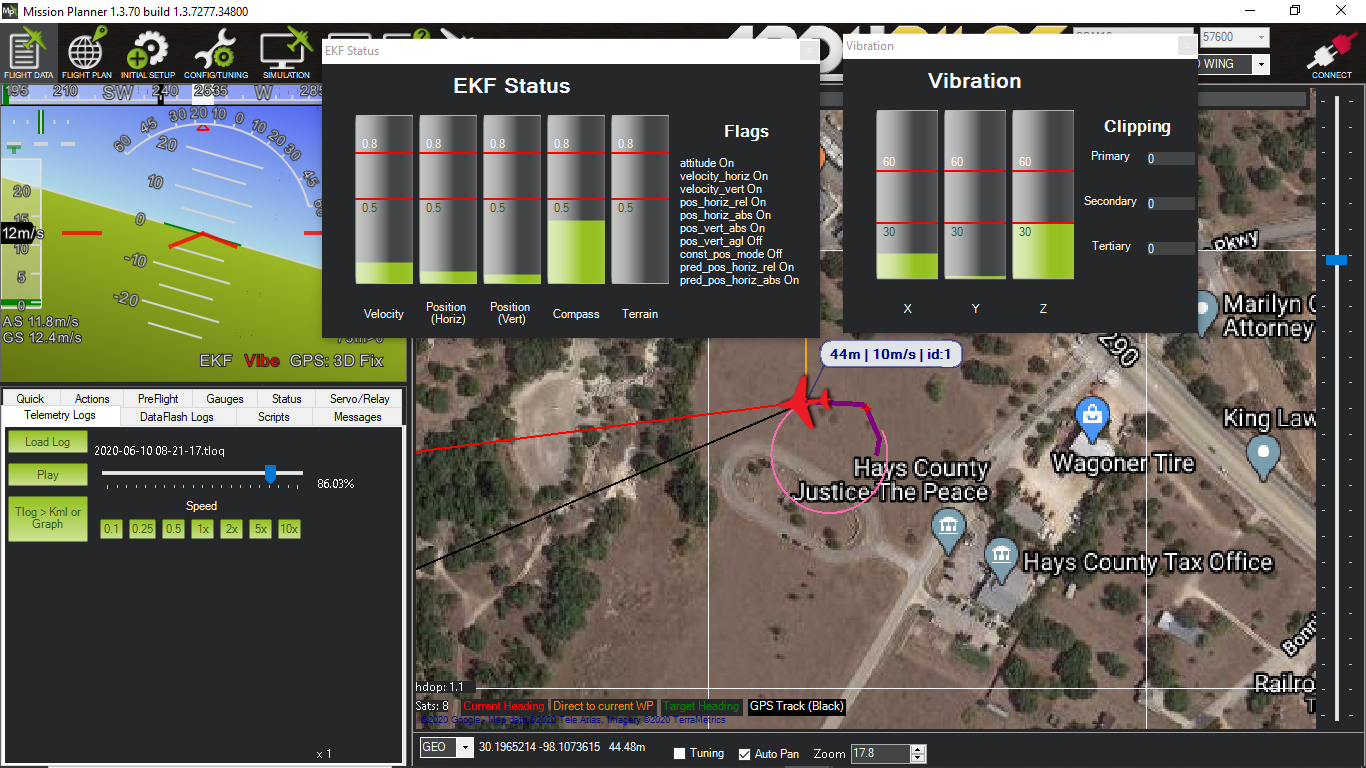 Below is my binlog:
I'd greatly appreciate any advice from the community. I'm ready to get this bird back up in the air, but would like to gain an understanding of what went wrong before I do. If you'd like to see the build before it's maiden you can see it here:
Thanks in advance!
Dennis