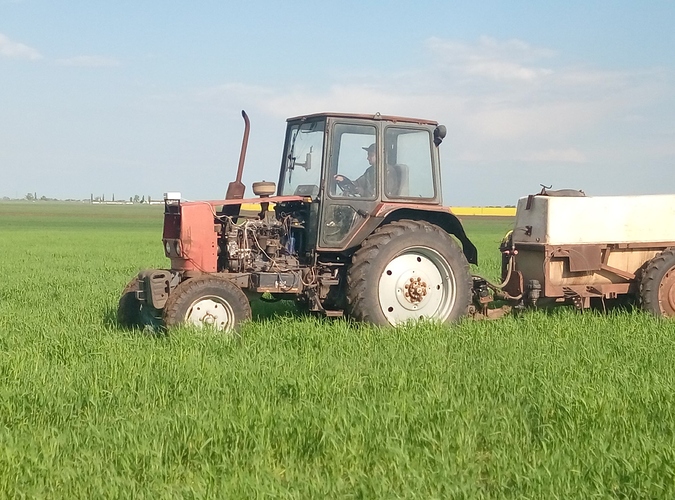 Hello everyone, I am a farmer - Nikolay from Ukraine. I looked at many projects and was admired by the capabilities of the ardupilot. My brother and I decided to create an autonomous tractor based on the UMZ-80. This tractor fell out even when Ukraine was part of the USSR, the tractor has a minimum of electronics.
It will not be easy but I think we can handle it.
Here + RTK will be responsible for the positioning accuracy, unfortunately I accidentally burned the antenna (I hope ProfyCNC will help me with the repair), but for now we decided to install the steering engine.
I am very excited because the test was successful. Now the tractor wheel can be rotated with the joystick.
Tomorrow we will try to install all the equipment in the tractor and try everything in motion.
https://youtu.be/JzTCGqpFP8o