Hi all,
Today I was flying my quadcopter and upon RTL, it reached home point and just before about to land, the drone tilted for about 45 degrees and was about to crash. I suddenly changed the mode to AltHold and managed to land safely. When observed in logs there was a clear deviation from the desired and actual pitch values as shown in the image below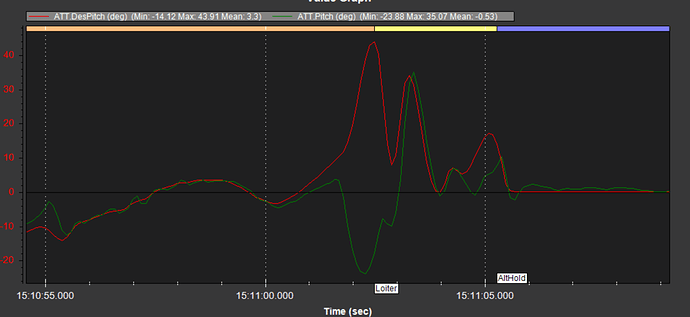 Link to Log :
https://drive.google.com/file/d/1ooGIT8WBf0WLADxIOLD9s34TOHQEKoAt/view?usp=sharing
Ask : Can someone please explain why this could have happened?