Hello everyone,
After some testing, I'm finally ready to present this custom radio, started as a simple search to buy a fast, long-range datalink radio in the 2.4ghz spectrum and not finding what I wanted.
After a year of searching the adequate IC's, I built this radio based on an ESP32 ad two SX1280 chips.
The amplifiers are capable of delivering 30dBm of power, one channel is for RX, and the other for TX.
To avoid interference with omni antennas used a mimo antenna that eliminates the interference.
The software is very basic but I plan to make it open to everyone, to change frequencies, encryption key(AES128), speeds(lora-flrs-gfsk), etc…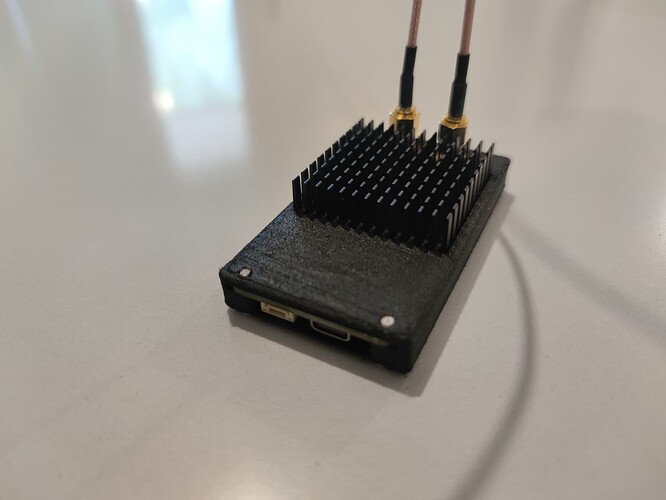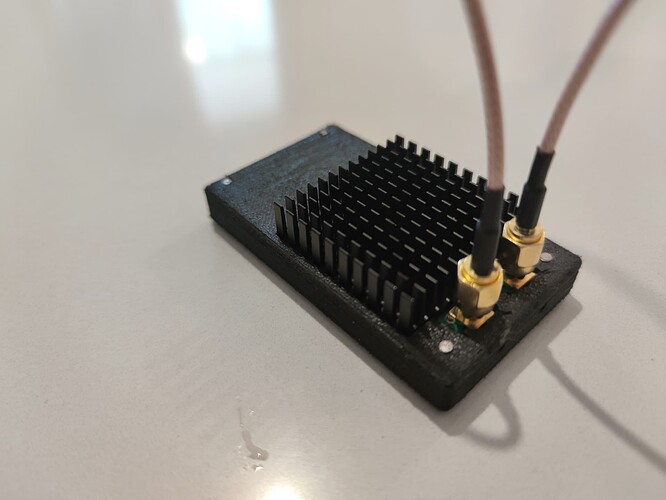 The range seems very interesting, with an AAT and 18dbi flat antennas around 10km is very stable, but needs more testing.
There is a JST connector with UART output and a usb c for the pc link, is planned to implement a BLE link to the pc.
If someone is interested in a demo I can send a couple of samples for the price of production, in this case, PM me.
Thank you